Greetings! We're very excited that you're considering us for your next project.
Please take a moment to get to know us below. We look forward to working with you!
Our Team
Carlos Aguilar, Head of Growth and Optimization
Carlos provides marketing and conversion optimization strategies to clients who are experiencing rapid growth.
Prior to becoming a digital marketer in 2013, Carlos spent seven years helping large businesses implement enterprise software such as Oracle and Salesforce.com. He's conducted training and implementation of software around the world in countries such as: Mexico, Chile, Argentina, Canada, Thailand, Kazakhstan, Russia, Indonesia, Switzerland, Australia and New Zealand.
Carlos received his Masters of Business Administration from Westminster College in Salt Lake City, Utah in 2010 and is a certified conversion marketer by Leadpages and a certified optimizer from ConversionXL.
Melissa Williams, Conversion Copywriter
Melissa is a copywriter for unconventional and fun SaaS and Tech startups that want to show personality and heart. For example, she thinks there's always room for a Star Wars reference or a ridiculous pun.
A certified conversion marketer by Leadpages, content marketing chops via Copy Hackers and Copyblogger, Inbound marketing with Hubspot, and copy editing through UCSD.
Melissa will help you get visitors to become trial users, trial users to become paid subscribers, and paid subscribers to become raving fans with the powerful blend of storytelling, conversion optimization, and persuasion tactics.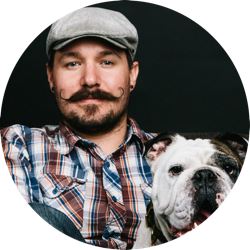 Chris Speas,  Facebook and AdWords Specialist
Chris provides expert advice when running online ads. A certified Google AdWords expert and Facebook Ads expert, Chris runs effective campaigns that generate clicks online.
Additionally, Chris is Google Analytics certified and can dive into any analytics account and find out where the problems lie and make recommendations on how to fix them.
Chris also holds an Inbound certification from Hubspot to help companies generate more leads using inbound marketing.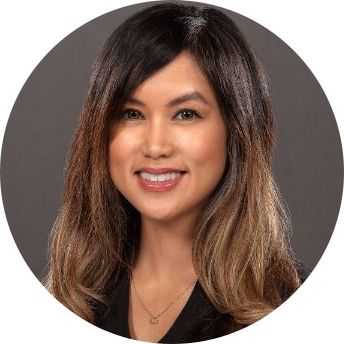 Pamela Velasco, Web and Graphic Design
It's rare that you come across standout talent like Pamela. She's an excellent digital designer and animator with a true aptitude for understanding everyone's roles and responsibilities and the tasks associated with them.
Although Pam definitely has a keen vision for design, we're most enamored with the positive energy she brings to every project.
Why Us?
Conversion Surge is a trusted partner and certified consultants for Leadpages and Drip. We're also a certified optimizer from ConversionXL.  Our landing pages for Horkey HandBook were featured in the "best of" on the Leadpages blog (here and here).